Well hello! Welcome.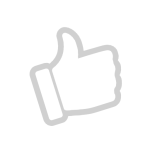 We're excited to include you in our community…and to be here when you need us.
It's our goal to help you build the business you really want…and to serve your clients in such a way that they can't help but tell others about you.
As a member of our community, you'll receive ideas and inspiration to attract your ideal clients and build the business you really want. We'll show up in your inbox weekly to equip and inspire you to get the necessary work done.
My team and I would also love to be part of your implementation team.
If you'd like to explore our help on any of your marketing projects, please contact us.
Thanks so much for being here.
I believe in you.
– Nicole
P.S. Be sure to join our Facebook community. I dish out fun ideas, resource tips, encouragement, and helpful links there too. Just click the LIKE button on this page to add us to your news feed.