Dan Ritchie,
Miracles Fitness
"If you are not part of a mastermind you really should consider joining Nicole's. I can't think of any better use of your time than to every month spend significant time focused on how to grow your business and reach your goals. You can keep doing the same old thing over and over, hoping to finally see something happen or you can get serious and join a mastermind where ideas are generated and things do happen."

Michelle Wood Voglund,
Willow Stained Glass
"Nicole - I'm feeling sentimental as it's my last official work day with actual store hours and I wanted to share this thought with you. In the class I took with you last December, something stuck with me. You said, 'Don't build a business you don't want.' You know, darn it if I haven't thought about that sentence each and every day for the last 12 months. In the past year, I've been courting several museums and galleries across the country and when I close my shop to move to a fun new production warehouse space...I'll pull the trigger this spring on all of the plans that you've helped me make, whether you knew it or not. I'll also have much more time with my family (for once, we DO have time for those swim lessons!) and will be creating art on my terms, which is what I've wanted from the beginning. I appreciate you."
Jay Patzschke,
JP Video Productions
"Nicole you are amazing at what you do. You have been so helpful at not only getting me excited about business again, but you're ideas about marketing and your ability to convey them so I can understand them is, well, it's hard to put into words. The strategies you're teaching aren't even things I have to invest a lot of money into. It's really a lot of good business principals I can put into action today. I am starting to see its really about organizing a plan and then putting that plan into action. Simply said, this is just so vital to the growth of my business I can't believe I almost passed on this opportunity again! Thanks for all you have done so far. Thank you, thank you, thank you!"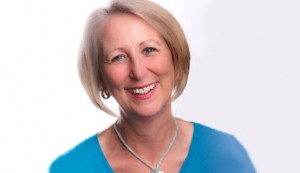 "Thanks Nicole – for providing tools that help me think like my clients – and translate into conversations about things that really matter to them! Great tools – spot on questions and great to have lots of other business people around the table to add to the ideas created."

- Kris Taylor, KTaylor & Associates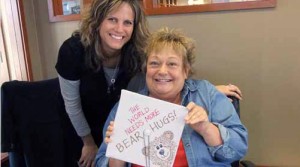 "Finally, easy, makes sense ways to market my business and my passion. Things are so doable – like magic!"
- Cyndy Shafer, Sniffles Place for Grieving Children, Teens and Families
Samantha Stratman,
Huston Electric
"Nicole Gebhardt does a wonderful job of navigating our brainstorming sessions into business plans/strategies. Each week she helps us to get the creative ball rolling and inspires us to keep the motivational juices flowing. Nicole Gebhardt is truly gifted!"

Michael Kaplan
Strategic Solutions Coaching
"[Nicole's course] has really helped me get focused on marketing the proper way. You've given us some great practical tools to focus and develop a great marketing plan. I can't wait to get my whole plan put together and see how things really take off!"
JanFrench,
C-Factor Marketing
"I experienced more AHA moments in the first three classes than I had in six months of personal research. Nicole has made implementing my expertise much easier than I could have expected. Two thumbs up."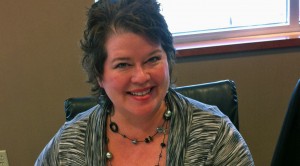 "I have to take a minute to provide a testimony on Nicole. Nicole provided me some marketing strategies recently. One of her recommendations has brought nearly 50% more people through our door at Adecco! In my business recruiting is the name of the game, so I am just thrilled. I am so impressed with her ideas that I've signed up for her class – Marketing Mastermind. Yes…an old dog can learn new tricks, and I'm one of them!"

- Ann Miller, Franchise Owner of Adecco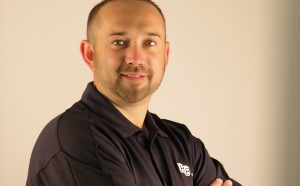 "Myself, along with 4 of my Account Executives at Huston Electric enrolled in Nicole's Marketing Mastermind course and we are so fortunate to have done so. Nicole possess talents and gifts that any business and/ or entrepreneur will find valuable. Nicole teaches you how to market yourself to find the business that "YOU WANT!" She instructs you how to reach your potential clients with unique, out-of-the-box approaches that are fun, effective and cause you stand out among your competition. Nicole encourages you to be your best, set and reach your goals and maximize your life. Nicole has taught me to relax, have fun and realize that the solution is not to 'work harder' but to maximize your marketing results. We all have gifts and talents, we all have a purpose, we all have to work for a living. I encourage all of you to contact Nicole and let her partner with you and your business to make you more successful."

- Matt Boor, VP of Sales & Marketing, Huston Electric
Stephen Murphy
John Maxwell Certified Coach
"Nicole has given me great insight into how to be much more effective in my marketing. It has been incredible how she has kept me focus on what is important and truly successful. As a result of her wisdom and training I have be able develop and refine my market strategy so that it is designed to get results. Nicole has saved me a great deal of time and prevented wasted efforts! I highly recommend her programs to anyone who wants to get serious and significantly more productive in their Marketing endeavors!"

Jenna Isch,
Isch Insurance Solutions
"[The class] was a great experience. I'm the kind of person who jumps at ideas and things I need to do everything all immediately…and if I don't do it immediately it never gets done because there isn't enough time in the day to get everything done right away, so nothing gets done. [The blueprint] was the helpful tool for me to help me decide what to do when so that I don't need to do everything right away. Now I know [what] events I have coming up and I don't even have to start thinking about them until June, July, August…"
Joel Fenske,
Huston Electric
"Nicole has innovative ideas! She initiates great brainstorming sessions as she listens and strategizes with hard-working people who want to succeed. I have walked away each week with multiple nuggets of wisdom to help with our small business, and my sales position. I especially like her focus on "benefits". How can i most effectively communicate to my clients how my products/expertise can truly benefit them? Love that. I would highly recommend her as a solution to motivate and bring out the best in you or your staff no matter what business you are in."
Book It! Author Testimonials
What's the best way for me to help you?