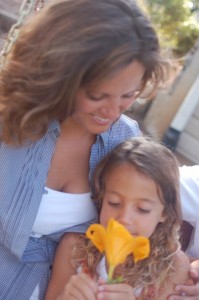 If you've been on Facebook at all recently, it's been hard to miss the talk and heartache associated with the three tragic deaths in our area.
A teenager, a teacher, and a grandfather. All of them had hopes, dreams and plenty of things on their to do list for tomorrow.
The news is humbling. A reminder that life is precious and tomorrows are increasingly few.
In July I had the honor to attend a retreat in Savannah, GA with several other business owners. One of the men's comments has disturbed me for days, even more so this week. A devoted husband and father of three, he's invested his adult life to building a successful business. When I asked what he doesn't like about his life now, he got quiet. He took a deep breath and then shared his one big regret.
"I forgot to live life along the way."
He paused again and then continued with a slight quiver in his voice. "I always told my son that someday we'd go skiing, and do this…and do that…and now he's grown and time is up. I missed it."
His words are also humbling.
We must choose life daily.
You and I must be careful to order our life to spend good quality time doing what matters most in our lives, not just what matters this week.
As a marketing coach, I can tell you all the things you can do to drive a flood of traffic to your business…but I won't. I'll ask you first what you really want in life. What your goals are.
Once we're clear on that then we get to work on a plan to get the customers and the volume you need to live that life.
Marketing becomes the tool we use to create the business, the income, and the life you really want.
For some of my clients, that means we're re-inventing their burnt-out business model. We're re-imagining what they do and they're beginning to see opportunities they couldn't see before. It's exciting.
That's why I do what I do. That's also why I hire a coach too.
Life's simply too precious to neglect planning our tomorrows with some thought and purpose.
If you want help seeing new opportunities in your business, join me for the one of the upcoming Breakthrough! workshops in central Indiana. We'll get to work on your Breakthrough! and create a marketing plan to get you where you want to be by this time next year. Whether that's more business…or less.
Have a great week.
Don't forget to live.
– Nicole
P.S. What frustrates you most about business? The Breakthrough Workshop is designed to walk you step-by-step through the creation of a plan to create the business you really want. Workshop retreats range from 2 full days to four 3-hour sessions spread over several weeks. Click here for details.