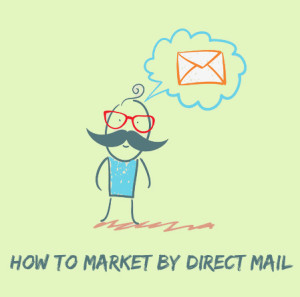 A woman approached me the other day for marketing help. She and her husband own a small service business and they've been advertising on the radio for weeks and haven't seen a return on their investment.
She was smart to reach out for help. That's hard-earned cash literally evaporating into thin air!
She was unsuccessful in radio but your struggle may be with networking, print ads, social media, an old business model or something else. No matter what the investment, you need to track responses carefully and move quickly if it's not working.
The good news is there are other targeted ways to market that are easier to control and measure.
In this case, she knew she'd really like to get more restaurant businesses as clients. I can see why she tried radio, but I'd recommend direct mail. Restaurant addresses are really easy to obtain and decision makers usually open the mail.
Here's what I recommend for their local business:
The art of direct mail is sending more than one invitation. I suggest she begin by defining an introductory offer that would be hard for restaurant owners to refuse and then set a reasonable expiration date. Next, create 3 different mail pieces explaining the offer. Experiment with how you communicate your offer. Don't just send the same letter multiple times. Make sure each letter (or whatever you mail) is unique but clearly connected to the last letter. Mail them within one week of each other.
It's obviously more time consuming than radio advertising, but it's pretty easy to outsource most of the work and you can replicate ideas between markets or services.
For clever examples of 3-step mailing campaigns, I recommend this book: Outrageous Advertising by Bill Glazer
How to apply this to your business:
There are many ways to get addresses for your ideal prospects. You may have past clients who could use your services again; you may have stacks of business cards; or you may want to invest the money to rent a list from a direct mail service provider. Even a small list of 'perfect prospects' can fill your schedule quickly. With list in hand, create your own 3-part marketing sequence and mail out sets as often as your time and budget allow.
Tip: If you're on a tight budget, create all the materials on your own computer and printer. Be creative and include something 'lumpy' in one of the envelopes that ties to your message in a clever way and generates curiosity. Check a dollar store for ideas, or use something as simple as a penny, toothpick, or piece of candy. Some of the highest client-converting pieces have no design frills! (That pains me as a designer, but it's true!)
The 3-step sequence is key, so only mail as many as you can keep up with in the month. It could look like this:
Day 1: Mail 10 letters (or a flier, postcard, book, etc.).
Day 7: Mail a 2nd letter to the same 10 people AND start another group of 10.
Day 14 : Mail a 3rd letter to the first 10 people AND the 2nd letter to the second group.

Day 21: Mail the 3rd letter to the second group AND launch another group.
Finding the right number of days between mailings is an art. Aim for 5 days as a minimum or 30 as a max. Always the next piece in the sequence until they call! Don't be surprised if you don't hear much of anything from the first or even second letter. Presuming you've prepared a good offer, it's the third letter that generates the most response.
I'm sure you've seen this hundreds of times in your own mailbox. Banks, credit cards, cable companies, magazines, etc., all use this tried-and-true marketing method. It's based on the science that it takes a growing number of views before a prospect truly "sees" your offer and considers the opportunity…and it works.
What to do next:
Block off time on your calendar to create your 3 pieces. Keep it simple and be sure it gets done! Make one a letter, one a postcard, and one "Last Chance!" flier. (If you need design help, your local print shop is an affordable source.) Finally, set launch dates on your calendar and delegate someone to manage the mailings for you so you can focus on other things.
If this idea has created an "A-Ha!" moment for you, please let us know below and share it via social media.