Confession: I got distracted on Facebook over the weekend and watched a dumb little video called "Things cats do that would be creepy if you did them."
There are better uses of your time, but if you need a futile mini-break, I'll save you time and place it here:
Thankfully it's about to pay off, because it's a great segue to a business idea you need. "Business Hairballs" just made a better subject line.
One of the video clips is a guy trying to cough up a hairball. They call it "Making Room".
In his FANTASTIC book Mastering the Rockefeller Habits, author Verne Harnish describes such business hairballs as The X-factor: Choke points in your business that are barriers to growth.
See! What a GREAT question to ask yourself immediately:
What's choking my growth? How do I get rid of it?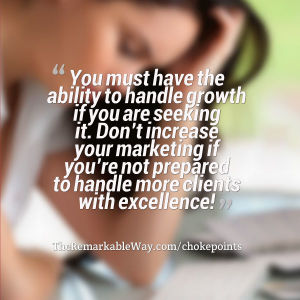 Three areas to look:
Delegation – are YOU the choke point?
Systems/Structure – is your business model the choke point?
Data – do you even know when you're choking?
You must have the ability to handle growth if you are seeking it. Don't increase your marketing if you're not prepared to handle more clients with excellence!
Earlier this fall I hired my own coach to help me get rid of my business choke points. The changes are making a big impact on how many hours I work and how well I take care of my clients. Now my Marketing Mastermind clients are working on this challenge topic for their business. Hope you do too!
To your remarkable success,
– Nicole
P.S. I'd be remiss if I didn't share an idea on what to do with the hairballs once they're out of your way. This great little gem comes the fun people at Work-Comp Management Services. It's the perfect white elephant gift for that special someone.