CHIEF MARKETING OFFICER SERVICES
Need Help Building Your Expert Platform?
What Do You Need Help With?
We love helping authors, experts, speakers, and consultants create a business they love. Sometimes we work on taking you from a local to a national audience. Sometimes we get rid of whole business segments that don't make sense any more so we can focus on the parts that do. Sometimes we need a brand new strategy to re-energize you. That's what makes this stage fun.
Writing a book is one of the best marketing actions you can take to gain credibility, expand your influence, and increase profitability. We help our clients plan, write, publish, and promote their book in 3-6 months. We can also help you earn Best Seller status or license your content to other service professionals in your industry. Books open up all kinds of new possibilities; that's why we love them!
Let us be your Chief Marketing Officer and get-it-done partner. We help select clients get all their marketing systems in place; including book and speaker websites, print materials, podcasts; text, email and direct mail campaigns; speaker one-sheets, press releases, and more. We eve partner with some of our B2B clients to offer value-added webinars and workshops to their members.
Client Case Study: Authority Status
Nicole Gebhardt / December 2016
Sarah K. Robinson is one of the first seven consultants worldwide to be certified by Gallup as an Individual and Team Coach using the StrengthsFinder® assessment. She came to me with 20 years of experience as a consultant in the field of organizational development but new to the business of being a Gallup Certified Strengths Coach.
She was craving to do something significant with her talent and change people lives. She had know-how, the credentials, and even a great website. The problem? She needed the attention of a new audience . . . she needed to connect with a certain niche of the 10 million people who already knew their StrengthsFinder's results and didn't know what to do with them.
READ MORE: Click to Reveal More on this Case Study...
+
Strategy 101: Find a Parade
In marketing, you can pursue one of two paths: create your own tribe from scratch or find a parade of the right people and get in front of it. StrengthFinder 2.0 has its own parade of passionate users so we chose to position Sarah as a leader there.
Her strategy would involve leveraging that established tool – and adding her unique insight and process to apply the tool and accelerate her client's success.
Not really rocket science – but clarifying a bigger vision, putting the plan together, and implementing it wasn't her strength. It's mine.
To make a significant jump strategically – and emotionally – Sarah needed to be a published author. Preferably a best selling published author on the subject of Strengths and career effectiveness.
When done right, authoring a book gets you noticed, proves tangible proof of your expertise, leverages your time, and automates your sales funnel.
First we defined a structure to Sarah's consulting process which would not only define the way she helped clients, but the outline of the book itself.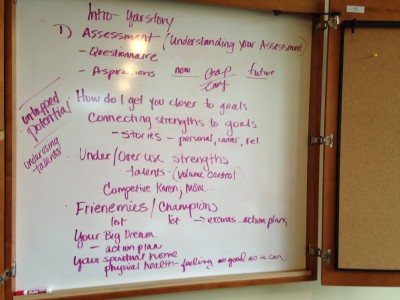 We then planned and published Sarah's first book and book website loaded with videos of her teaching and bonus material that generates ongoing leads for Sarah's business.
We focused her launch to push the book first to Amazon's Hot New Releases title…and then the coveted "Best Seller" title - hitting #1 in 3 categories.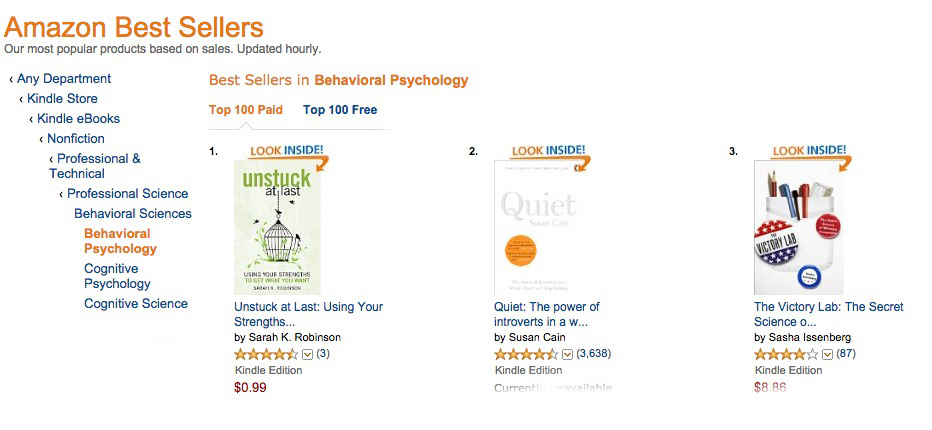 Armed with great proof of expertise, she finally has what she needs to get media attention and paid speaking gigs.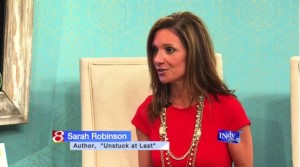 And at a royalty of $3.65 from Amazon or $7.00 from direct sales, she also has a new income stream.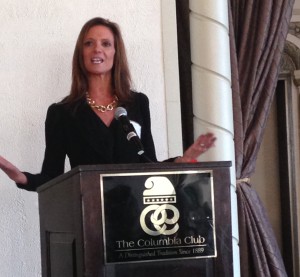 We even built Sarah a text-in lead capture system that enrolls engaged audiences into an automated email follow-up campaign right from the stage.
"Working with Nicole to define an exciting new business strategy and publish my first book to Best Seller status was precisely the leverage I needed to advance my business and attract my perfect clients. I would have never thought it was possible to get as much done in less than a year as we did...but we did and it feels fantastic!  It has provided the framework for everything I do now - earning me opportunities to speak regularly with the media and on stage for Gallup in Washington DC. But most importantly, it has given me greater access to my ideal clients including private consulting and corporate work across the United States! Working with Nicole was one of the best business investments I have ever made. And I look forward to working with her on subsequent books in the future."

- Sarah K. Robinson"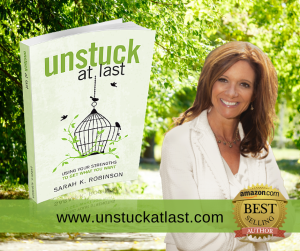 Think a marketing package like Sarah's could grow your business, change lives, and get you excited about your business again?
You'll know you're ready to work with us if:
You have a niche service or skill more people want or need.
You're able to devout sufficient attention to working with us over the next 3-6 months.
You're ready to invest financially to get your first big goal accomplished.
Let Us Help You BOOK Better Clients
Read Book It! Now: Your Guide to Gaining Credibility, Influence, and Profits Using a Simple Self-Published Book
Book It! is loaded with marketing ideas designed to expand your network and attract new clients using a simple self-published book. Get ready. Marketing your business is about to get a lot more fun and rewarding.
Book Publishing is Our Speciality
Testimonials: What can we do for you?
"I know my business pretty well but I'm an accountant...a marketing coach sees and knows things business owners that are not in that field don't see or know! Nicole helped our whole team think through everything to do with our business with a marketing eye and we now can see what tremendous opportunities we've been missing. I, my firm, my staff, and my clients are all better off after our day with Nicole!!"

Tressa Heath


Heath CPA & Associates
"The attention we are getting from our new website, book, and comprehensive [and] well-detailed service list is generating more calls and emails about our business than we've ever experienced. Nicole has a unique way of providing businesses with tools to maximize resources, develop stronger team and individual communication, and create excitement about working to grow the business.  She is one of the best business decisions I've made!"

Julie Ott


Work-Comp Management Services
"My wife and I recently invested the day with Nicole and Crystal to take an in-depth look at my business as a keynote presenter and author. The process was thorough, focused and amazingly well organized. As we worked through the analysis of my target market, I was amazed at what I hadn't considered before. We discovered multiple opportunities I had been overlooking that have the potential of adding thousands of dollars to my bottom line with minimal additional effort. We're charging ahead full speed with the marketing plan she created and we're so grateful to have Nicole and her project manager helping us get it implemented!"

Dr. Will Miller


Professional Speaker, Author
"We're excited to offer Nicole's workshops and services to help our international community of personal trainers build a solid marketing strategy. Our members love Nicole's step-by-step teaching style. You don't just sit through her events, take pages of notes, and leave feeling overwhelmed. Nicole guides you to apply what you're learning to your business and build your plan as you go."

Dan Ritchie, PhD


Co-Founder, Functional Aging Institute